Welcome to the Honors College at Grand Canyon University (GCU), home to a driven group of students who seek a personalized and challenging academic experience. As an honors student, you are among a group of peers who share your aspirations, aptitude and interests. We are excited to have a bright, passionate, ambitious and motivated student like you in our program. You are what fuels the Honors College and makes experiential learning experiences possible. We hope you enjoy your time in the program. For more information about the Honors College, take a look the answers to some frequently asked questions.
Mission Statement
At the Honors College, our goal is to help equip you with the knowledge and skills you need to become a servant leader in the global community, with a competitive advantage over your contemporaries. Our hope is that you will develop problem-solving skills, communication skills, critical thinking, evidence-based decision-making and cultural awareness during your time in the Honors College.
Resources and Events
Honors students have unique opportunities to attend special honors events. You may also choose to join one of several honors clubs and organizations.
Graduation With a Leadership Distinction (GLD) Application – NEW OPPORTUNITY!
Our student leaders uphold an exceptional commitment to leading and serving within the GCU community. GLD would like to acknowledge and recognize your efforts with a leadership distinction at graduation. This special distinction provides traditional, undergraduate students an opportunity to earn recognition for the countless hours and applied leadership experiences you acquired throughout your program of study. To apply, fill out the Graduation with a Leadership Distinction (GLD) Interest Form today.
Contact Us
Apply Now
Are you interested in becoming a part of this elite group of students? Apply today for your spot in our challenging and rewarding Honors College.
Your Course of Study
Regardless of which college or degree program you choose, you can still be a part of the Honors College. Visit your college to learn more about courses and curriculum.
Learn More about GCU Academics
FLIGHT Program
Join FLIGHT, an honors-exclusive mentor program that teams upperclassmen with first-year students. Learn more about FLIGHT and how to sign up as a mentor or mentee today. 
Honors College Goals
The Honors College supports student achievement in servant leadership and scholarship, the overarching goals of this academically elevated community. We encourage you to achieve the following goals:
Transform academically through a broad exposure to diverse disciplines 
Challenge higher levels of thinking within disciplines
Acquire Habits of Mind and novel ways of thinking to analyze issues and become an agent of change who problem solves and innovates
Represent GCU as an ambassador who displays characteristics of outstanding servant leadership and scholarship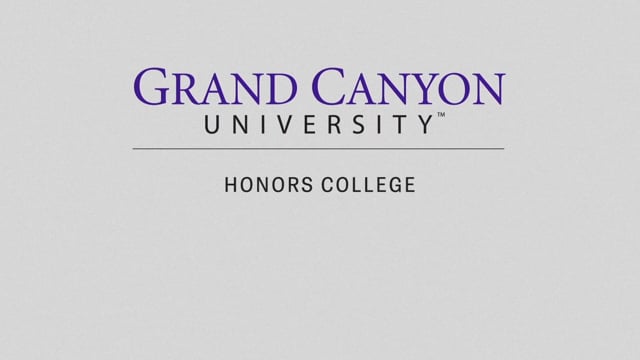 Great Opportunities, Even Greater Rewards
The GCU Honors College promotes challenging and enriched learning experiences for academically advanced students. The college is designed to develop you into an exemplary graduate and influential agent of change who will lead and serve in both the workplace and local and global communities.
The interdisciplinary curriculum unique to the college holistically integrates faith, theory, practice and research. You will have the opportunity to take your academic experience to new heights, while exceeding your intellectual and creative boundaries.
Honors students belong to a special group of likeminded peers who share similar interests, aspirations and aptitudes. As part of this close-knit, supportive community, you will experience individualized learning and personal growth, creating a future of leadership and scholarship excellence. Download the Honors College Brochure for more information.
Honors students also gain the following privileges and benefits:
A college and curriculum founded on the five core domains of ethics, research, service, leadership and cultural awareness
One-on-one mentoring with distinguished, honors-dedicated faculty members
Priority tickets to exclusive speaker events on campus
Invitations to interdisciplinary symposia seminars
Honors mission trip and international travel opportunities
Honors diploma and designation on transcripts
Opportunities for internships and community service learning projects
Honors student organizations
Peer mentorship among honors members
Honors housing available for freshmen
Priority registration and housing for continuing honors students
PAC Boot Camp Program opportunity, an exclusive eight-week program for personal, academic and career development, including faculty mentorship
Annual Leadership Conference with networking and professional development opportunities
Social, community-building events with Honors peers
Various student, spiritual life and exclusive honors social and team-building events