The Department of Spiritual Life supports the entire student body by providing opportunities for spiritual leadership and discipleship, holding weekly worship services, offering global and local outreach ministry opportunities and facilitating weekly small group Bible studies. The spiritual life staff and student leaders help the Grand Canyon University (GCU) community grow in a personal relationship with God through an active faith in Jesus Christ.
The mission in the Department of Spiritual Life is to serve the GCU community from a Christian perspective. Spiritual life carries out this mission as staff develop and train student leaders to minister to the university, local and global communities.
We will teach the Word of God
We will train student leaders to mobilize the GCU student body to serve diverse communities
We will foster a culture of student-led ministry
We will prepare the student worship team to lead the GCU community in praise and worship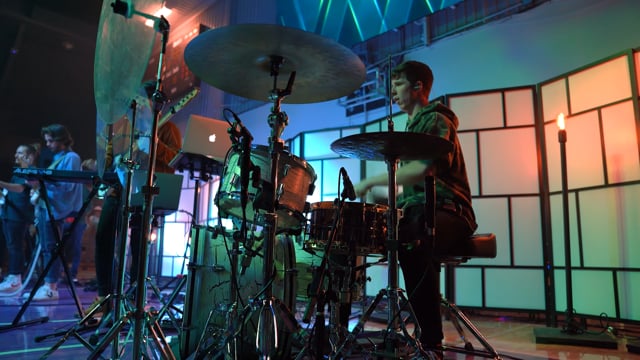 Pastor Tim Griffin is GCU's dean of students and university pastor. Along with Pastor Tim, the Pastoral Office staff supports students seeking direction from a biblical perspective or wanting to learn more about the Christian faith. Additionally, our sports chaplain provides pastoral support for student athletes and connects them with spiritual formation opportunities on campus.
Watch this short message from Pastor Tim about getting involved with Spiritual Life opportunities on campus.
Prayer Requests
GCU Spiritual Life department and/or our staff chaplain would love to pray for you! Please choose the appropriate email below to send your prayer requests to.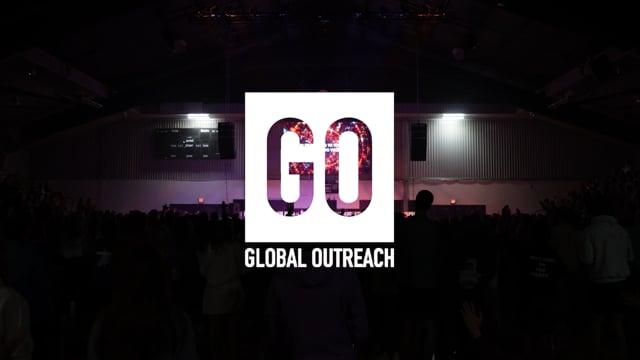 GCU desires to come alongside you as you navigate through the college experience. Whether you are here for one semester or four years, our hope is to provide opportunities for you to explore who Jesus is, grow in a relationship with him and ultimately become a co-laborer with Christ.
Spiritual life hosts three services where the GCU community gathers to worship together and hear teachings from the Bible. Musical worship is led by students from the worship team, while speakers consist of staff members and pastors from a variety of local churches and Christian organizations. Follow us on Instagram for more information: @GCUWorship.
Chapel: Monday, 11 am - noon | GCU Arena
The Gathering: Tuesday, 7:30 - 8:30 pm | Antelope Gym Building 22
Sanctuary: (a more reflective service): Thursday, 7:30 - 8:30 pm | Sunset Auditorium Building 8
Watch Chapel Live
Unable to make it to Chapel? Stream it live on Mondays, starting at 11 am. Hear uplifting music from the worship team, feel inspiration from the weekly speakers and connect with God during these weekly services. Recordings from The Gathering can be viewed on the GCU Worship YouTube page.
Life groups are weekly, student-led small group Bible studies for traditional students. With more than 200 life groups to choose from, GCU residents and commuters can find a small group community in every living area. To find a life group that works for you, please email [email protected].
The life group program is overseen by GCU staff who train and support student leaders, called life leaders, to facilitate small groups. Life leaders teach and lead their life groups and are available for prayer, spiritual counsel and support.
The mission of life groups is to develop Christian leaders and teach the Bible to the GCU community. This is accomplished through one-on-one mentoring and student-led small group Bible studies. Our vision is to see you come to a greater knowledge of Christ, living sacrificially to further his Kingdom.
Local outreach offers GCU students the chance to serve the community around us. Local outreach has more than 18 student-led opportunities for GCU students to show Christ's love to our neighbors in the city every week. Each of these ministries provide students with a tight-knit community and a chance to develop more purpose during their time at GCU. Follow local outreach on Instagram for the most up-to-date information: @GCU.LocalOutreach.
Students can stay connected with local outreach on Instagram: @thepluggculocaloutreach.
Soccer Ministry: Youth, sports and relational ministry
Ohanafied: Relational ministry to those with disabilities
Volleyball Ministry: Youth sports relational ministry
Ohana Teens: Relational ministry to teens in group homes
Basketball Ministry: Youth sports relational ministry
Neighborhood Ministry: Serve inner city children and youth
Skate Ministry: Youth sports relational ministry
Habitat for Humanity: Serving neighbors with building and repairs
Youth Outreach: Mentoring middle schoolers
Alongside:1 Prison transition outreach
Colter Commons:1 Ministry to elderly neighbors
Local Outreach Worship:1 Ministry event worship
Canyon Kids: Ministry to local children
OCJ:1 Relational ministry to children in foster homes
Park Ministry: Children's sports relational ministry
Streetlight:1 Ministry to at-risk teen girls
Homeless Ministry: Serving those experiencing homelessness
Hope Wing:1 Bible study with at-risk young women
Unified:1 Relational ministry to those with disabilities
Global outreach offers you the opportunity to experience God's heart for the nations. Global mission trips represent the chance to join a team and go to a variety of locations overseas. You can also engage in global ministry throughout the school year in global outreach groups and globally focused ministries.
Learn more about how you can get involved with global outreach on Instagram: @gcu.globaloutreach.
Refuge Ministry: Refugee children's camp experience
Neighbors to Family: Community with a refugee family
Global Adoption: Work to solve the global orphan crisis
Global Project: A nine-week introduction to global ministry
ESL: Engagement and instruction with Spanish-speaking refugee communities
Anti-Trafficking: Events promoting the liberation of those held in human trafficking worldwide
The Bridge:1 IRC partnership supporting asylum seekers
Camp Flourish: Refugee children's camp experience
Global Worship: Ministry event worship
Short Term Missions: Connect to a global mission trip
Go Nights: Educational and prayer events focused on global issues and awareness
The Plug: Connecting students with ongoing global outreach ministry
Mission Trips
Students interested in mission trips may apply directly through missions organizations or churches and follow their procedures for deadlines, trainings, policies, etc.
How to Join Local and Global Outreach
Simply show up! No RSVP is required for the weekly ministries. Be sure to connect with the student leaders when you are there. They will have you fill out a background check if you haven't already done so. Most of the ministries meet at the Outreach Hub located on the first floor, north side of Student Life Building 26.
The Spiritual Formation program provides opportunities for students to learn practical tools to grow in their faith. Through weekly workshops and groups in our prayer chapel, along with semester retreats, students will learn and practice implementing spiritual practices into daily life. Schedule of workshops and retreats can be found on our Instagram page @gcuspirituallife.
GCU is committed to Christian beliefs, values and practices in accord with its mission and vision. To learn more about how GCU is committed to living within the context of a missional community, visit our Christian Identity and Mission page.
1 May require an application, interview or fingerprint clearance card. Please contact directly prior to participation.