Choose from Delicious Dining Options
Grab your next tasty meal right here on campus! With so many options to choose from across campus and even off-site, you are sure to find something to satisfy your cravings. From popular restaurant chains to one-of-a-kind food and drinks at our GCU enterprises, our dining options will nourish and satisfy you.
Dining Diversity at Grand Canyon University
There are various locations around campus to enjoy delicious fare: the Student Union has the largest selection of food options and is located at the end of the Promenade; Lopes Way offers popular fast food options in Chaparral Hall and Prescott Hall; GCU Arena offers game-day favorites, and Thunder Alley offers a great place to relax and enjoy your meal!
GCU Arena & Roadrunner
Arena Café at Arena
GCBC Coffee at Roadrunner
Purple Greens
Lopes Way
Auntie Anne's 
Canyon Crepe
Chick-fil-A
Panda Express
Subway 
Pita Jungle 
Eateries East of 27th Ave
Canyon 49 Grill
GCBC Coffee at Canyon 49 Grill
Student Union
Canyon Pizza Co
Einstein's Bros. Bagels
Fresh Fusion
Harvest Kitchen
The Habit Burger Grill
GCBC Coffee at The Union (2nd Floor)
Lopacellis
Qdoba Mexican Grill (exterior entrance)
Jamba Juice (exterior entrance)
Diamond Back Apts
Chick-fil-A
Fresh Fusion
GCBC Coffee at Diamond Back
Thunder Alley
Taco Bell 
Farmer's Market
Sweet Disciple
Convenience Stores
Lopes Mart at Chaparral Hall
Lopes Mart at Juniper Hall
Lopes Mart at Agave Apartments
Lopes Mart at Canyon Activities Center
The Grid at Camelback Hall / Lopes Way
The Herd Stop at Antelope Apartments
Canyon Corner Store at GCU Admin Building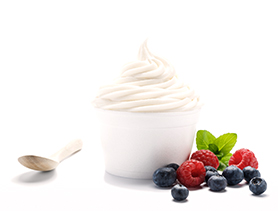 Hungry, but crunched for time? Select the campus dining option that makes sense for your schedule with GCU's food cams. See how busy some of our popular eateries are right now to gauge if you can grab a meal before your next commitment.