Welcome home, Lope! Living on campus provides you with both convenience and the opportunity to enjoy a traditional student experience. In the Office of Residence Life, our goal is to provide a safe, comfortable space for you to live. Grand Canyon University (GCU) offers suite-style accommodations in all of our living areas for both freshmen and upperclassmen.
Browse through the site to learn about your housing options, important dates and policies, applying for housing and what to expect when you move in.
Contact Residence Life
Our Mission
The Office of Residence Life provides a co-curricular experience for students by providing a student leader led community learning plan. As a result of living in university housing, students will become Christ-like servant leaders through an awareness of self and engagement with others.
Our Vision
Self-Awareness: Each student will understand who they are.
Relationships & Communities: Each student will understand how to engage in communities and healthy relationships.
Servant Leadership: Each student will understand how to be a servant leader.
In previous years, the Residence Life Appeals Committee utilized a multi-level appeal process. The multi-level appeals process gave students the opportunity to send in a second appeal even after their initial appeal was denied. However, in order to achieve consistency with other GCU departments, the Residence Life Appeals Committee decided to streamline its process into a one-level appeal protocol.
New Appeals Protocol
When a resident is fined, staff members will document, in detail, their reasoning for placing the fine on the student's account. The Appeals Committee has access to details regarding the charge and uses those details to determine whether or not to appeal the fine.
When a resident is fined by Residence Life, they are allowed to appeal the fine via email. An appeals claim should include the following:
Name, ID number, living area, room number and the charge being appealed
The desired outcome of appeal claim and why the appeal should be approved
Appeal must be sent to residencelifeappeals@gcu.edu within 30 days of receiving the fine via student's GCU email. If the email is sent after 30 days, the appeal will not be considered.
The Residence Life Appeals Committee is made up of four to six professional staff members who review and determine whether or not the appeal should be removed from the resident's account. Part of the review process is looking at documents submitted by both students and professional staff members related to the fine. If necessary, the Appeals Committee will seek further clarification by contacting the staff member who initiated the fine. Similarly, the committee may resort to investigating the room in question. In other words, the committee could be permitted to enter a residence in order to inspect rooms fined for carpet damage, excessive cleaning, thermostat tampering, etc.
Residents should expect to hear from the Residence Life Appeals Committee within two weeks of sending an appeal claim. This allows the committee the necessary time to properly investigate and review all documents.
Upon completing their investigation, any decision made by the committee regarding the appeal is final. If an appeal claim is denied, the student must contact their student services counselor to pay the fine. If approved, the student should allow up to 30 days for the fine to be removed from their account.
---
Student Conduct
The Student Conduct Office is an office within Residence Life. We support the educational mission of the university by upholding the Community Standards. The Grand Canyon University (GCU) Student Conduct Process is a fair and informal educational process designed to promote an educational environment and develop students to be a part of the global community.
For more information about the Community Standards, visitation privileges, alcohol and drug policies and more, refer to the Community Standards in the University Policy Handbook.
Student Conduct Board
The Student Conduct Board is made up of various members of the GCU community, including, but not limited to, student conduct coordinators, resident directors, resident assistants, students and other staff.
For more information, contact us at studentconduct@gcu.edu.
Learning Outcomes
 1. Each Grand Canyon University Student will be able to:
Access the Community Standards
Explain the rationale for the Community Standards
 2. Each student who is involved in the conduct process will be able to:
Describe the impact of their decisions on themselves and others
Describe their thought process leading to their decisions.
Identify strategies to contribute to their communities.
Assess their contributions to communities.
It is our desire that students at GCU will feel respected through the conduct process as they have the opportunity to have a student conduct professional walk with them though the process.
C.A.R.E. Model
C - Communication
We will communicate collaboratively with each student. Our goal in this process will be to hear the student, bring clarity to the situation and provide meaningful feedback regarding sanctioning.
A - Actions
We will demonstrate that God cares for the student and will encourage them to understand how their actions affected them personally and those around them.
R - Responsibility
We will encourage the student to accept responsibility for their actions and complete their sanctions in a timely manner.
E - Education 
We will educate the student during the Student Conduct Process by helping them understand the community standards, encouraging ongoing self-reflection and personal growth and guiding them to contribute positively in their relationships and communities.
Community Standards Reminders
Alcohol and Drugs
GCU is a dry campus, which means alcohol, bottles, cans, containers (filled/empty) and paraphernalia are prohibited. Consumption or storage of drugs or alcohol is a violation.
Smoking and Fire Alarms
GCU's smoking and fire alarm policy helps keep all resident areas safe.
Visitation
GCU has a strict visitation policy that helps ensure living areas are safe and comfortable for all residents living in a dorm room or apartment.

For complete information about the community standards, please see the University Policy Handbook and search for "community standards" to find the appropriate section.
The student conduct process is required for students who violate the Community Standards. For complete information about the student conduct process and community standards, please see the University Policy Handbook.
Community Service Opportunities
Our Student Conduct Office is partnering with various on- and off-campus organizations to provide you with the opportunity to give back community in a positive way.
Habitat for Humanity
Volunteer with Habitat for Humanity, a nonprofit Christian housing ministry that builds and repairs houses all over the world.
Other Ongoing Projects
Feed My Starving Children
Location: Mesa Fiesta Building, 1345 S. Alma School Road, Mesa, AZ 85210
Contact: 480-626-1970
Approximately 3 hours
St. Mary's Food Bank
Time: Schedule a time using the Contact link
Location: 2831 N. 31st Ave., Phoenix, AZ 85009
Contact: View Opportunities
Website: firstfoodbank.org 
Approximately 2 hours
Homeless Ministry
Time: Thursdays at 5:50 am
Location: Outreach Lounge
Contact: Bikonzi Moise at 602-639-7075 or bikonzi.moise@gcu.edu 
Approximately 1 hour
CCV Stars (Christ's Church of the Valley)
Time: Friday and Saturday nights
Location: 7007 W. Happy Valley Road, Peoria, AZ 85383
Contact: Jed Roberts at 480-390-4150 or jedroberts@ccv.church 
Approximately 3 hours
New City Church
Time: Sunday mornings
Location: 1300 N. Central Ave., Phoenix, AZ 85004
Contact: Mike Bhatti at mike@phx1.org 
Approximately 2 hours
Love Your City (Agape Church Phoenix)
Time: First Saturday each month
Location: TBD 
Contact: Chris Troyer at 602-793-2951 
Approximately 2 hours
Refugee Ministry (Phoenician Palms Condominiums)
Location: 3421 W. Dunlap Ave., Phoenix, AZ 85051
Contact: Anna Sepic at 602-832-4472 or aminvesting@gmail.com 
Approximately 2 hours
Appeals
Appeals will be accepted based on specific requirements. Students have only a certain amount of time from being informed of their sanctions to make a verbal or written appeal. Complete the appeals form online at gcu.edu/StudentConduct
For complete information about appeals, please see the University Policy Handbook.
Classes
Visit gcuconductclass.com for online class assignments.
Housing Operations
Housing Operations helps you find your new home on campus. We organize the logistical needs of all students desiring to join the GCU residential community. Our goal is to provide student-centered customer service by keeping you informed about your housing opportunities. Learn about the housing application process, housing options for the upcoming academic year and more.
What to Bring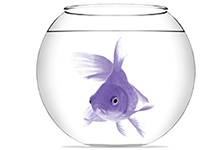 Here is a list of items you will want to bring to your residence hall or apartment. Also included are things you should leave at home. If you have any questions, please contact the Office of Residence Life.
Take time to communicate with your roommates and discuss what you will each bring! This helps speed up the move-in process and ensures there will not be unnecessary multiples in your suite. Contact info for your roommate can be found on the "status" page of your application.
Statement of Understanding
The Resident Statement of Understanding was created for the health and safety of the entire campus community. All residents on GCU's campus agree to abide by these guidelines in order to create a safe and healthy campus community. Please read through these policies thoroughly before moving into GCU any housing.
| | | |
| --- | --- | --- |
| Type of Item | Living Area |   |
|   | Residence Halls | Apartments |
| Renters Insurance |   |   |
| Recommended - Learn about Grad Guard Renters Insurance | Yes | Yes |
| Appliances |   |   |
| Air fryer | No | No |
| Appliances with heating elements (crock pots, hot plates, cooktops, induction cookware, etc.) | No | Yes |
| Coffeemaker without hot plate | Yes | Yes |
| Iron (with auto-off function) | Yes | Yes |
| Microwave** (not exceeding 1,000 watts) - Rental program available for a microwave-fridge combo | Yes | Yes |
| Refrigerator** (4.5 cubic feet) - Rental program available for a microwave-fridge combo | Yes | Yes |
| Toasters | No | Yes |
| Decorative |   |   |
| 3M tabs and/or adhesive clay (no screws, nails, tacks, etc.) | Yes | Yes |
| Alarm clock | Yes | Yes |
| Calendar | Yes | Yes |
| Desk lamp (no halogen lamps) | Yes | Yes |
| Fish tank (smaller than 10 gallons) | Yes | Yes |
| Obscene material | No  | No |
| Open heating sources (candles, incense, space heathers, etc.) | No | No |
| Pictures/posters (in good taste) | Yes | Yes |
| Electronics |   |   |
| Computer | Yes | Yes |
| Stereo | Yes | Yes |
| Television (public TV rooms with cable provider) | Yes | Yes |
| Printers (wireless printers will not work over GCU WiFi) | Yes | Yes |
| Furniture* |   |   |
| Bean bag chairs | Yes | Yes |
| Bed risers or loft kits | No  | No |
| Coffee table/side table/nightstand | Yes | Yes |
| Couches | No | Yes |
| Futons | No | Yes |
| Kitchen tables | No | Yes |
| Loveseats | No | Yes |
| Personal beds/mattresses | No | No |
| Portable hall furniture (folding chair and/or inflatable furniture) | Yes | Yes |
| TV units/consoles | Yes | Yes |
| Supplies |   |   |
| Bed sheets (extra-long twin) - Order Linens | Yes | Yes |
| Cleaning supplies | Yes | Yes |
| Cups/plates/bowls/flatware | Yes | Yes |
| Fan (small) | Yes | Yes |
| Laundry detergent | Yes | Yes |
| Multi-outlet wall units | No | No |
| Plunger | Yes | Yes |
| Power strip (UL-approved) | Yes | Yes |
| Shower curtain | No | Yes |
| Toilet paper | Yes | Yes |
| Toiletries | Yes | Yes |
| Towels | Yes | Yes |
| Trash can (small) | Yes | Yes |
| Vacuum/dust buster | Yes | Yes |
| Other |   |   |
| Alcohol or alcohol paraphernalia (GCU is a dry campus) | No | No |
| Amplified instruments | No | No |
| Bike and bike lock | Yes | Yes |
| Firearms or weapons (including knives and decorative items) | No | No |
| Fireworks (illegal on campus) | No | No |
| Illegal drugs or drug paraphernalia (including hookah pipes, electronic devices and all other smoking devices) | No | No |
| Mercury contained items | No | No |
| Pets (fish and small aquarium turtles only) | Yes | Yes |
| Vapes/E-cigs | No | No |
* For more information on the Bed Bug Policy, visit the University Policy Handbook.
** To avoid overloading electrical circuits, only one refrigerator and one microwave are permitted per room in each suite. Three total refrigerators and microwaves allowed (the living room counts as a "room").
Utilities and Services
GCU provides a number of services while you are living on campus. These services are included as part of the Housing Contract. Please browse below to learn more:
Cable and Internet
All utilities in the residence halls and apartments, including basic cable, are included in the academic year housing charge. All living areas are equipped for basic cable television services (cable hookup in the living room only) and Internet services.
For more information specific to your living area, take a look at the below documents:
For questions about service, or to report service problems, contact the GCU ITS Help Desk at 602-639-7700.
Lopes Vision - Channel 22
Connect to Lopes Vision to find out all the latest information regarding monthly movie selections, movie times and local Lopes content. Lopes Vision on channel 22 allows you to watch recently released movies right on your TV at no cost. Channel 22 can be viewed from any TV on campus.
Land Line Phone
There are no land line phones available in the residence halls or Papago Apartments. Residents in the North Rim Apartments may connect to a land line through Cox Communications; contact Cox Communications at 602-692-1573.
Laundry
Debit or credit card and coin-operated shared washers and dryers are available in each living area. Lopes Cash is not an acceptable form of payment. Follow the posted directions in the laundry rooms to sign up for real-time updates regarding machine statuses.
Mail Services
You may be assigned a mailbox at the time of move-in. The box and key are your responsibility until checkout. Upon checkout, the mail key must be returned to the Mail Center or a fee will be charged to your account. For more information, please contact the GCU Mail Center at 602-639-6712.
Facility Services
Facility Services is responsible for the condition of each living area upon move-in. They are here to help you if you have any questions about or requests for repairs and maintenance. Once you accept the condition of your living area at check-in, you are responsible for the normal maintenance of items such as toilet paper and other dispensable items.
For any basic repairs, you must submit a facilities request through the student portal. The request link can be found under the My Housing tab. The request will be evaluated and executed in a timely manner. Requests submitted over the weekend will be evaluated the following week.
Note: Plugged toilets do not suffice for a necessary repair request. Please plan on purchasing a plunger for the room.
Emergency maintenance needs should be directed to the Office of Residence Life at 602-639-6244 during normal business hours. For after-hours emergencies or holiday and weekend maintenance needs (flooding, loss of electrical power, broken A/C in extreme weather, etc.), contact the RA on-call or the Office of Public Safety at 602-639-8100.
---
GCU Pools and Spas
The pools on the GCU campus are the perfect place to unwind after class. You can enjoy swimming in the heated pools, relaxing in the hot tubs, sunbathing on the chaise lounge chairs or hanging out under the resort-style cabanas.
Pool Hours 
10 am - 10 pm
Obey all pool and safety regulations.
Use the toilet and shower before entering the pool.
Appropriate swim attire is required at all times.
No lifeguard on duty - swim at your own risk.
No diving is permitted off the deck of the pool.
No children are allowed in the pool or pool area without adult supervision.
No running or horseplay.
No animals allowed in the pool area, except for service animals.
No smoking, drugs or alcohol allowed in the pool area.
Keep gates closed at all times - do not prop gates open.
No glass containers allowed; only paper and plastic service allowed in the pool area.
No food or drink allowed within four feet of the edge of the pool or spa.
Persons with sore or inflamed eyes, colds, nasal or ear discharge, boils, skin rash, open wounds or other acute or obvious skin or body infections or cuts may not use the pools.
Persons having known or recognizable contagious or communicable diseases, or experiencing vomiting or diarrhea within the last two weeks, are prohibited entering the pool.
Anyone incontinent, requiring diapers or not toilet trained must wear tight-fitting rubber or plastic pants or a swim diaper to prevent contamination in the pool.
Spitting, urinating, spouting water, blowing one's nose or depositing foreign matter in the pool is strictly prohibited.
Please be respectful of others by using proper language, avoiding disruptive behavior and picking up personal belongings and trash before leaving.
GCU reserves the right to refuse admittance to or eject from the pool premises, any person failing to comply with any pool, health or safety regulation.
Roommate Conflict Resolution
Living on campus is an exciting experience, but does not come without its challenges. If you have ever shared a room with anyone, you know that conflict can arise. Our Residence Life team has implemented processes that are meant to help students grow and mature while resolving any instances of conflict. When a student graduates from GCU, Residence Life hopes that he or she will have learned how to live in community with others and deal with conflict in an autonomous, Christ-centered way.
Before moving onto campus, students should familiarize themselves with the individuals who will be partnering with them in their residential experience:
Resident Assistant (RA)
Student leaders hand-picked by Residence Life staff to serve in every living area to:
Foster community
Create accountability for university and living area policies
Act as a resource to residential students
Resident Assistants hold regular community gatherings. After business hours, an available RA is on-call to help residents with emergency situations. They exist to listen to concerns, answer questions and respond to student needs.
Resident Director (RD)
Professional, full-time staff who provide leadership and supervision for RAs and residents. Each living area is assigned at least one RD. These team members are responsible for encouraging all residents to develop:
A sense of community through the development of personal responsibility
Basic living skills
Self-discipline and a lifestyle of personal excellence within all living areas
Contact your RD during business hours to set up an appointment (office hours vary).
Grand Canyon University offers a unique on-campus living experience that caters to individuals from all walks of life. Roommate relationships can be some of the most fulfilling of your college experience. However, discovering how to get along with new roommates in a small space will be challenging, especially if you have never shared a room before.
Conflict is inevitable. Handling it effectively helps prepare you for successful relationships in college and beyond. Grand Canyon University's hope is that you will take the following actions to help prevent roommate conflict before it starts:
Communicate and advocate for what you want
Fill out the roommate contract and revisit it as needed 
Address problems as soon as they arise
Keep in mind that everyone comes from a different background
Grand Canyon University is a Christian faith-based school with Christian values, but not everyone signs a statement of faith
Conflict is inevitable-expect to experience roommate conflict at some point (Ex: differences in sleeping schedules, cleanliness, sharing items, etc.)
Try using "I feel..." statements to avoid placing blame on others
Be patient, accepting and willing to discuss your feelings in a civil manner
Your roommate does not have to be your best friend 
Gossiping about roommates/suitemates with other people can lead to broken trust, broken relationships and division in the room
GCU Residence Life wants to help prepare you for some of the roommate conflicts that you may experience. Here are some of the most common scenarios, along with three of GCU's Resident Director solutions:
Grand Canyon University has a very specific, educational conflict resolution process. This process is used in campus housing university-wide, and it can be found here.
More information on what students can expect in the Roommate Conflict Resolution process can be found here.
What happens if my roommate or I break GCU's Student Conduct Policy?
Students who are not involved will not be held accountable for the actions of room- or suitemates. However, it's important to remember that breaking GCU policy can significantly influence relationships between room- or suitemates (i.e., bringing drugs or alcohol into residences or breaking visitation policies).
Please see the University Policy Handbook for specifics.
If all stages of the roommate conflict resolution process have been completed and conflict still remains, the professional staff member involved (RD or RD supervisor) may determine that a room change should occur. Residence Life reserves the right to select which student(s) should change rooms and will work with students to find new accommodations on campus, taking into account each student's experience and actions.
Students are required to participate in the roommate mediation process before a room change is approved. This is to ensure that all students have the opportunity to intentionally engage in learning conflict management skills.